PlantEngineer – Intelligent P&ID software for everyone
Intuitive P&ID software for professional flow diagrams based on Microsoft Visio.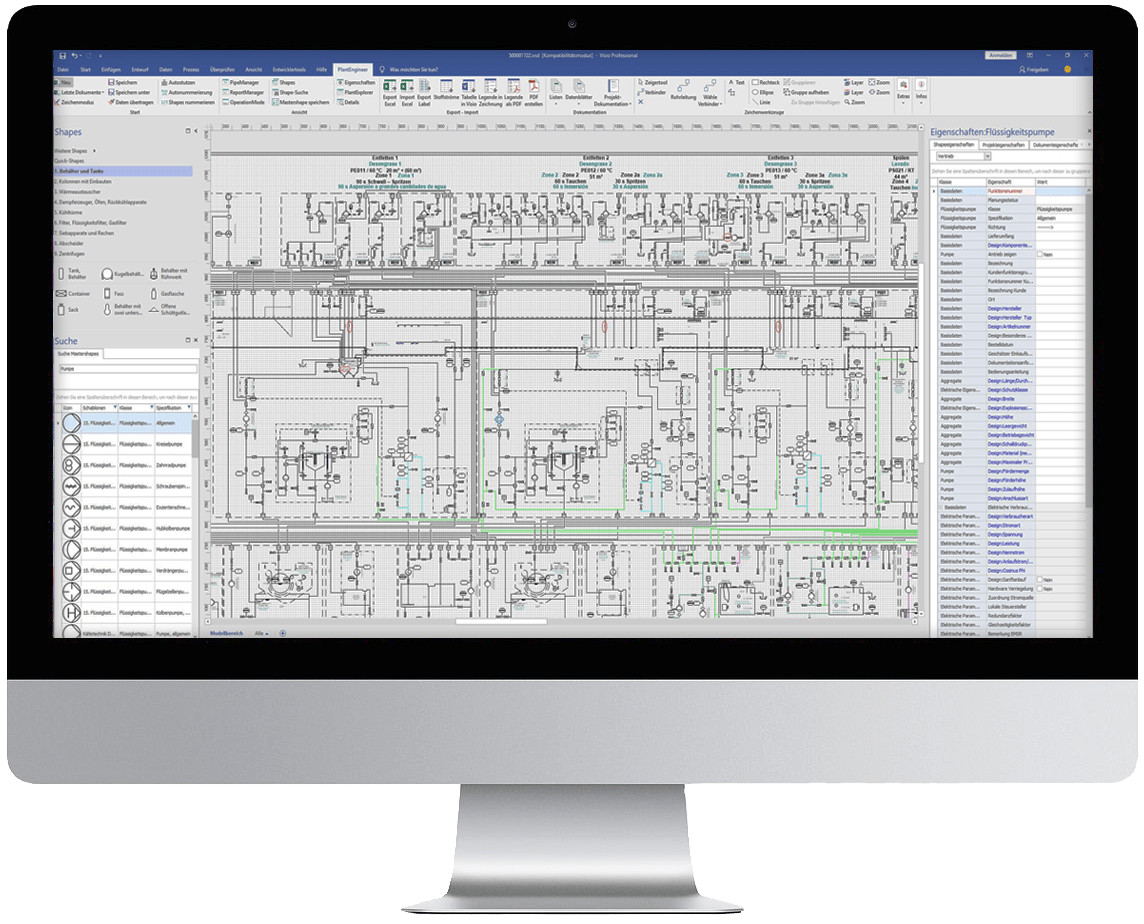 The P&ID (piping and instrumentation diagram) is the most important document of any process plant, revealing the plant's functional context at a glance. With our intelligent P&ID software – PlantEngineer – anyone can create flow diagrams and generate component lists, datasheets, pipe lists, ICA lists, and as-built documentation with a single click.
X-Visual Technologies
Your specialists for P&ID software
"Digitalisierung als Hebel für mehr Nachhaltigkeit"war das Leitthema des diesjährigen Smart Process Manufacturing Kongress. Dieser fand am 03. und 04. Mai wieder als Präsenzveranstaltung im Vogel Convention Center in Würzburg statt. Auch X-Visual war mit einem Stand auf der Ausstellung und einem Fachbeitrag auf dem Kongress vertreten.
Mit unsere aktuellen Frühlingsangebot erhalten Sie 22% Preisnachlass auf den Lizenzpreis. Mit dem Code "Frühling 2022" senden wir Ihnen Ihr persönliches Angebot, damit Sie sofort durchstarten können!
Einfaches Zeichnen von intelligenten R&I-Fließbildern mit Microsoft VisioIntuitive Lösung mit moderner Office-Oberfläche und Integration der prozessleittechnischen Planung
2D and 3D grow together Microsoft Visio and Mixed Reality (MR) combine P&ID with the real plant world. Mixed Reality now also arrives in the …