PlantEngineer – Intelligent P&ID software for everyone
Intuitive P&ID software for professional flow diagrams based on Microsoft Visio.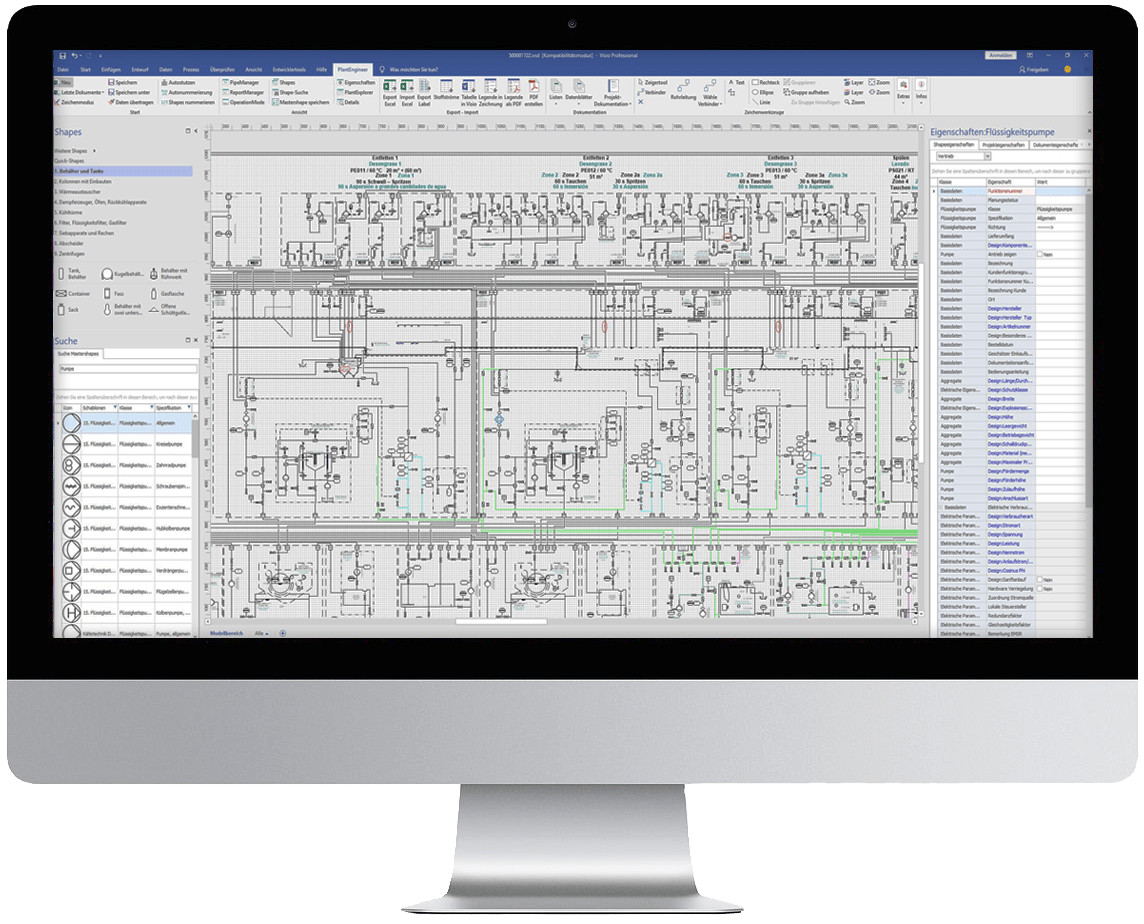 The P&ID (piping and instrumentation diagram) is the most important document of any process plant, revealing the plant's functional context at a glance. With our intelligent P&ID software – PlantEngineer – anyone can create flow diagrams and generate component lists, datasheets, pipe lists, ICA lists, and as-built documentation with a single click.
X-Visual Technologies
Your specialists for P&ID software
Der Smart Process Manufacturing Kongress richtet sich an Anwender und Engineering-Experten der Prozessindustrie. Profitieren Sie mit uns von fachlichen Beiträgen und tauschen Sie Ihre Erfahrungen mit anderen Teilnehmern aus.
Erhalten Sie in den Live-Webinaren geballtes Wissen rund um das Thema PlantEngineer, P&ID-Software für Design- und Dokumentationsprozesse im Anlagenbau auf Basis von Microsoft Visio. Seien …
Besuchen Sie die Vortragsreihe "Von der Idee bis zur Umsetzung – Entwicklung und Integration eines MTP-konformen Prozessmoduls" auf der Process Platform 2021
2D and 3D grow together Microsoft Visio and Mixed Reality (MR) combine P&ID with the real plant world. Mixed Reality now also arrives in the …