PlantEngineer – Intelligent P&ID software for everyone
Intuitive P&ID software for professional flow diagrams based on Microsoft Visio.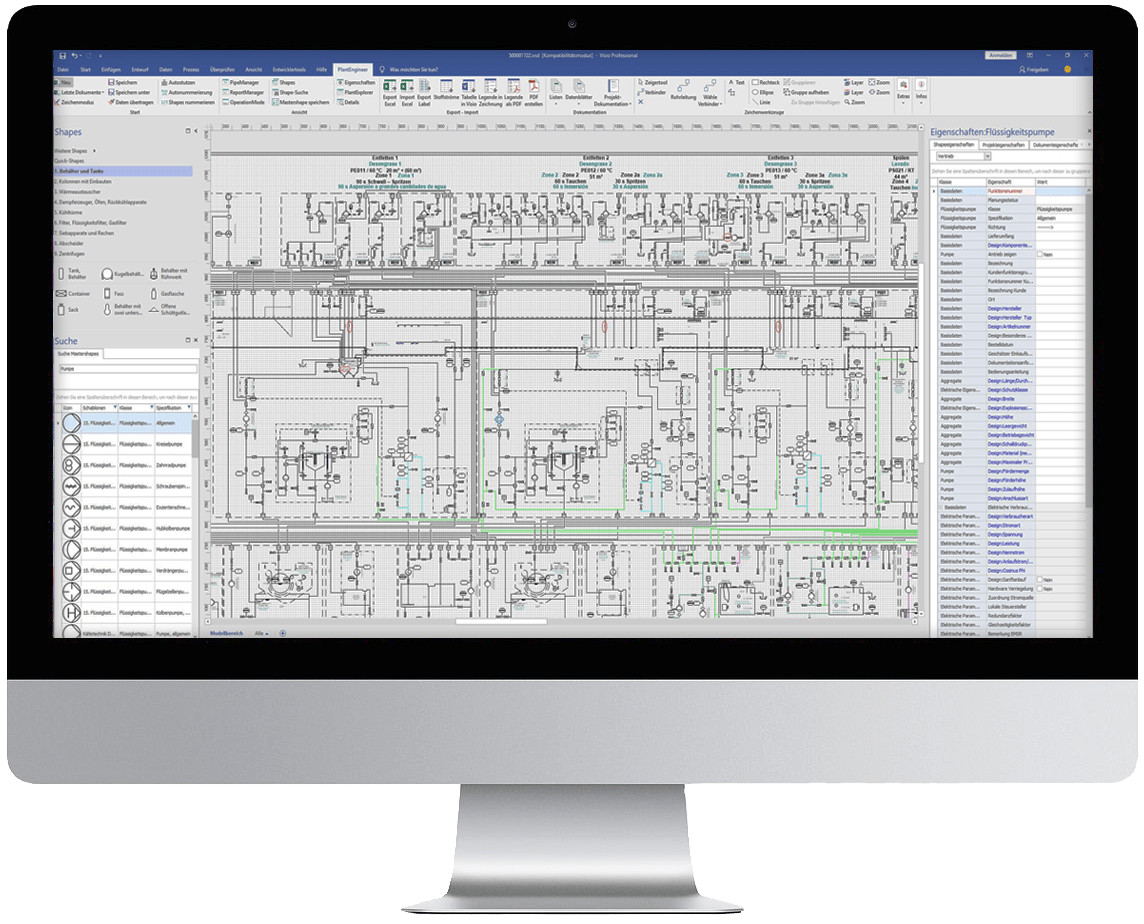 The P&ID (piping and instrumentation diagram) is the most important document of any process plant, revealing the plant's functional context at a glance. With our intelligent P&ID software – PlantEngineer – anyone can create flow diagrams and generate component lists, datasheets, pipe lists, ICA lists, and as-built documentation with a single click.
X-Visual Technologies
Your specialists for P&ID software
Die ACHEMA 2022 ist internationaler Treffpunkt für Experten aus der Prozessindustrie. Fokusthemen waren "Digital Lab", "Modular and Connected Production" und "Product and Process Security".
Das Berliner WIR!-Bündnis Mixed Reality for Business (MR4B) lud am 06.07.2022 zum Sommerfest in das Zentrum für erneuerbaren Energien (ZPV) nach Adlershof ein. Es war ein besonderes Treffen, denn dieses Event fand seit Bündnisgründung erstmalig in Präsenz statt.
WIR!-Bündnis MR4B: Ausgehend von Computerspielen halten Technologien zur Vermischung von natürlicher und künstlicher Realität in immer mehr Lebensbereichen Einzug. Auch traditionelle Handwerksbetriebe öffnen sich der Mixed Reality.
2D and 3D grow together Microsoft Visio and Mixed Reality (MR) combine P&ID with the real plant world. Mixed Reality now also arrives in the …