PlantEngineer – Intelligent P&ID software for everyone
Intuitive P&ID software for professional flow diagrams based on Microsoft Visio.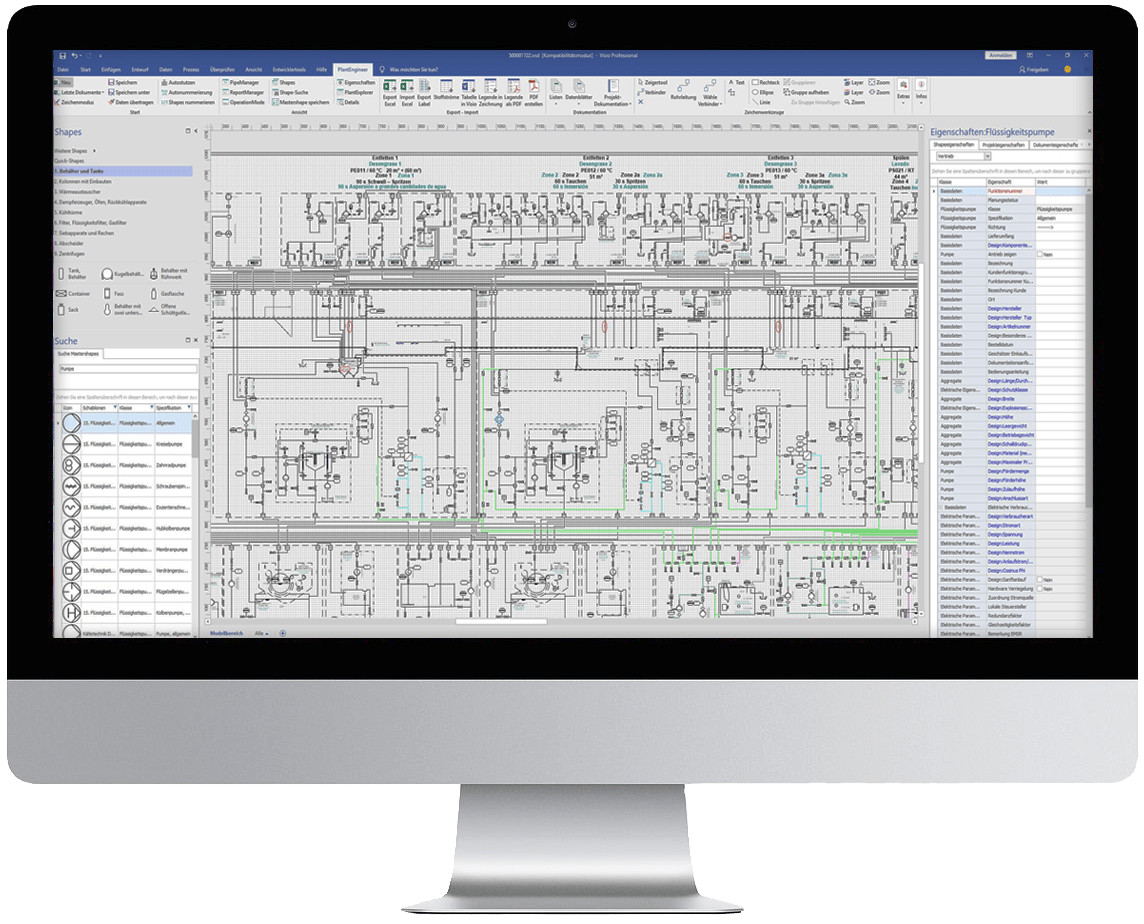 The P&ID (piping and instrumentation diagram) is the most important document of any process plant, revealing the plant's functional context at a glance. With our intelligent P&ID software – PlantEngineer – anyone can create flow diagrams and generate component lists, datasheets, pipe lists, ICA lists, and as-built documentation with a single click.
X-Visual Technologies
Your specialists for P&ID software
Besuchen Sie die Vortragsreihe "Von der Idee bis zur Umsetzung – Entwicklung und Integration eines MTP-konformen Prozessmoduls" auf der Process Platform 2021
Erhalten Sie in den Live-Webinaren geballtes Wissen rund um das Thema PlantEngineer, P&ID-Software für Design- und Dokumentationsprozesse im Anlagenbau auf Basis von Microsoft Visio. Seien …
Diskutieren Sie mit Experten auf der PAAT und tauschen sich dieses Jahr im Factory Hotel in Münster zu aktuellen Trends aus. Die begleitende Fachausstellung ergänzt die Beiträge und bietet eine Plattform zum Erfahrungsaustausch.
2D and 3D grow together Microsoft Visio and Mixed Reality (MR) combine P&ID with the real plant world. Mixed Reality now also arrives in the …