Digital Kick-Off des Smart Process Manufacturing Kongress 2021
27. September 2021 16:00 - 18:15 Uhr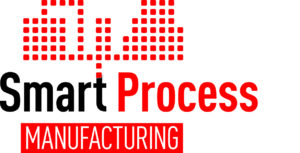 Der Smart Process Manufacturing Kongress richtet sich an Anwender und Engineering-Experten der Prozessindustrie und findet aufgrund der aktuellen Situation in diesem Jahr als kostenfreier Digital Kick-Off statt. Im zweistündigen Kick-Off erhalten Sie einen ersten Einblick auf die Themen der Präsenzveranstaltung, die auf den Mai 2022 verschoben wurde.
Das erwartet Sie im Kick-Off:
Produktionsprozesse smarter machen – Digitale Konzepte bei Bayer
(Virtually) In the Room Where It Happened Start-Up of a Novel Production Process in South Korea During the COVID-19 Pandemic
Wie weit ist die chemische Industrie auf dem Weg in die digitale Transformation?
Wie sieht die Zukunft der Prozessleitsysteme aus? Offen für alle, und trotzdem sicher?
Datum
27. September 2021
Uhrzeit
16:00 - 18:15 Uhr
Ort
Online