PlantEngineer editions
Overview of all functions
Find the right edition for your requirements.
PlantEngineer is available in three editions designed for different needs profiles. Teams can work with multiple editions simultaneously.
You can switch to the edition that fits your project requirements at any time.
The Basic edition is aimed at beginners who will primarily be creating P&IDs.
The Professional edition supports users who wish to create a wide range of reports or multilingual documents and exchange data with other systems.
The Enterprise edition introduces the PipeManager, OperationMode, and ReportManager modules to allow you the greatest flexibility in your project work.
Function
Basic
Professional
Enterprise
P&ID Drawing functions
Object-oriented symbols for P&IDs according to ISO/DIN 10628, DIN, ANSI/ISA, PIP

Drawing tools

Intelligent P&ID drawing templates according to DIN & ANSI/ISA

Automatic nozzles

Automatic numbering according to DIN28000

Transfer of symbol properties

Create own intelliegent symbols and assembly groups

Visualize the planning status with "color by value"

Define units

Drawing mode

Data graphics

Link external data and documents

Article catalogue

Grafische Benutzeroberfläche
Project assistant

PlantExplorer

Search shapes

Revision index

List view

Task-related views and functions
Sales and Design

Engineering Manager, installation, commissioning and operation

Languages
Choice between German and English

Choice of languages for document output

Produktivität
Adapt to corporate identity

Tree view of mounting and procurement units

PipeManager

ReportManager

OperationMode

Listen, Datenblätter und Dokumentation
Export in Excel

Import from Excel

Table in Visio

Export ob labels

Component list

Lists of aggregates, apparatus, fittings, sensors and nozzles

Lists of pipes, mounting units and procurement units

Data sheets of pumps, aggregates and aggregates-apparatus

Data sheets and project documents

Individual data sheets and project documents

Basic Edition
Professional Edition
Enterprise Edition
Runs on Microsoft Visio Standard and Professional 2010/ 2013/ 2016/ 2019 Plan2.
Feature  included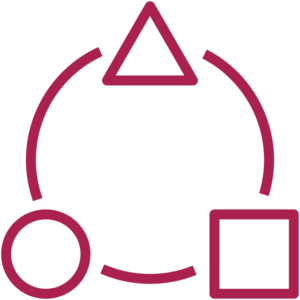 Microsoft Visio Professional required
Learn more about our P&ID software PlantEngineer!
Start intuitively and out of the box with drawing professional flow charts and creating Excel lists and data sheets.