Smart Process Manufacturing Congress 2023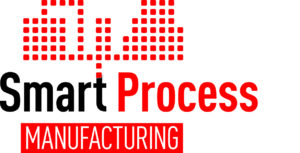 The Smart Process Manufacturing Congress is aimed at users and engineering experts in the process industry. In 2023, the doors of the Vogel Convention Center in Würzburg will once again be open for an in-person event. From September 13 – 14, 2023, you will receive a holistic and up-to-date overview of the digital transformation in the chemical and process industry. We are already looking forward to personal discussions, exciting presentations and a convivial evening with you!
What you can expect:
Top speakers from the chemical and process industries.
Top-class discussion panels on current topics
Networking with the industries' leading digitization experts
Best practice presentations and solution-oriented deep dive sessions
Visit us at our booth and immerse yourself in the virtual plant.
This event and it's website is in German language only!
Learn more about the Smart Process Manufacturing Congress 2023
Date
13. September - 14. September 2023
Location
Vogel Convention Center VCC in Würzburg
Max-Planck-Str. 7/9
Würzburg, 97082